In 2023, The Horizon Irish Open will return to The K Club in County Kildare for the first time since 2016 when Rory McIlroy took the title.
The two-course, 5-star golf resort features two courses designed by the late American Arnold Palmer: The North and The South. The North Course will host the Horizon Irish Open in 2023, 2025 and 2027. The K Club is no stranger to hosting events; it has hosted 13 European Opens and the 2006 Ryder Cup.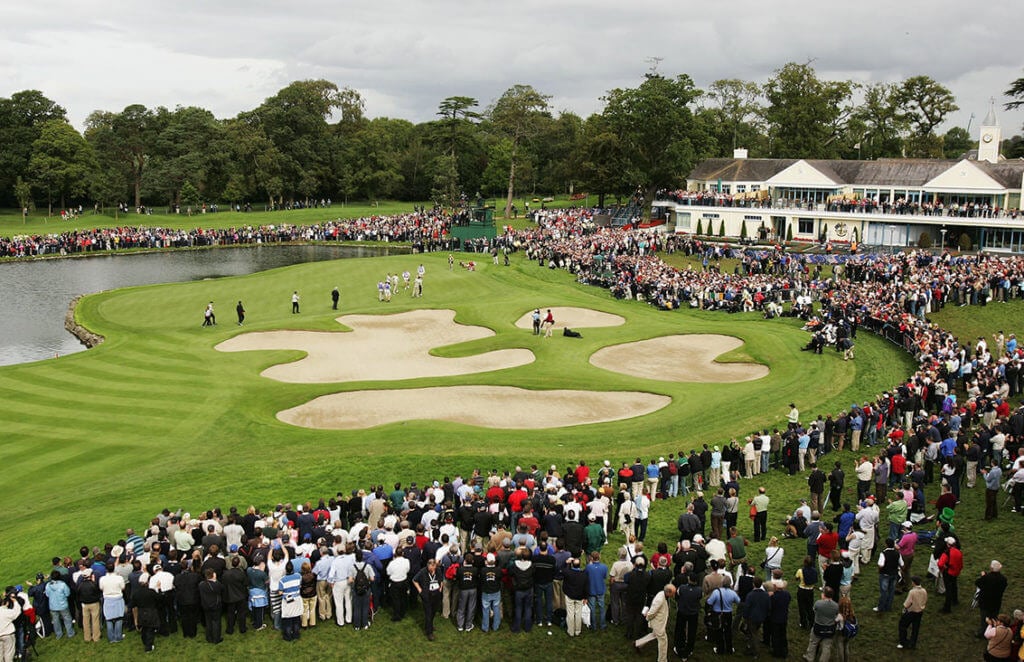 Rory McIlroy has recently confirmed he will return to The K Club in 2023 to defend his 2016 title on the Arnold Palmer golf course. The championship tournament will be easily accessible in 2023. The K Club is just 35 minutes' drive west of Dublin's CBD, and 30 minutes from Dublin's largest airport. 
How Can I Attend The Horizon Irish Open 2023?
With numerous options to see the Irish Open, contact us to start your journey today. Golfers will enjoy staying at nearby golf resorts including Portmarnock (40 min), Fairmont Carton House (15 min) or Druids Glen Resort (50 min). Non-golfers can choose any Dublin-based hotel for a simple hotel & ticket package. Contact us now to secure your trip of a lifetime in 2023.