The New Zealand Government has recently announced that all international arrivals into the country, including from Australia, will be suspended until April 30, due to fears about the Omicron variant reaching New Zealand's shores.
Despite recording dozens of daily Covid-19 cases within New Zealand, the Ardern Government has suspended international arrivals, pushing back the date from March to April 30th. This is despite increasing numbers of the Omicron and Delta variant within the country. The suspension has been implemented to allow time for New Zealand residents to receive their third doses of Covid-19 vaccination, known as a booster shot. 
The Voyages.golf luxury tour of New Zealand's North Island was scheduled to run from late February to mid-March in 2022, however, the suspension of all international arrivals with quarantine-free travel has forced the postponement of the tour. After much deliberationa with suppliers, our hard-working team has managed to secure new dates for the 2022 tour. The tour will now run from Monday 21 November to Monday 05 December.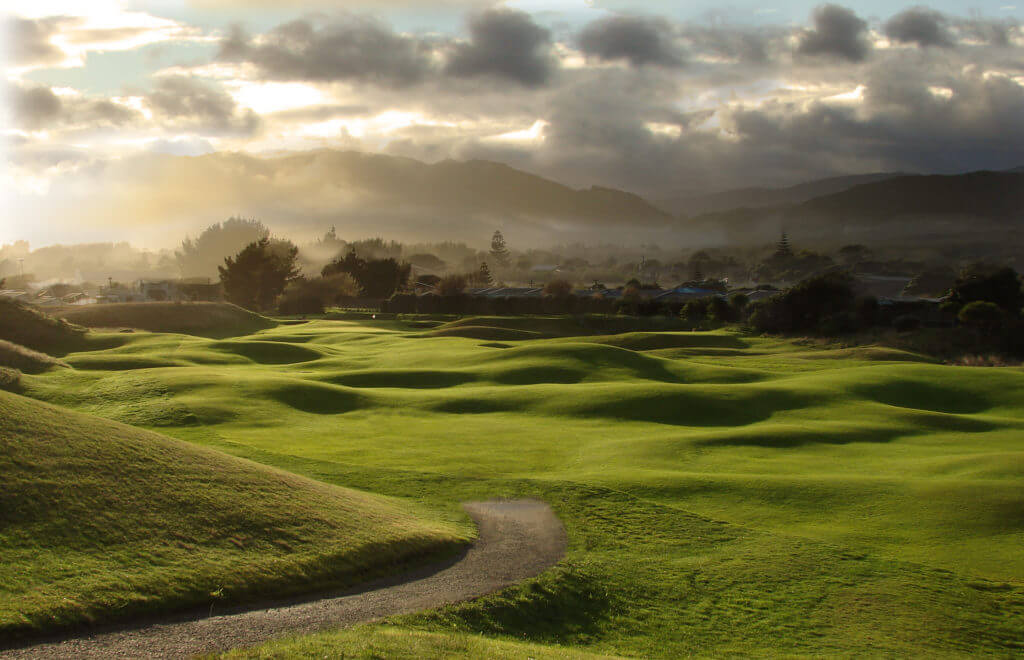 Is it too late to sign up for this tour?
It is not too late to join our signature golf tour. Though the tour 80% full, there are four spots remaining across two rooms. Voyages.golf leads small, intimate golf groups with an emphasis placed on getting to know all golfers on the tour. For this reason, we do not take any number higher than sixteen guests, including staff. Our tour starts in Wellington on Monday 21 November, and finishes in Auckland on Monday the 5th of December 2022. 
What golf courses are you playing on the tour?
The golf courses we play are (in order):
Can I get more information or book this tour now
The full itinerary with pricing and payment terms can be found by clicking this link. If you want to put your name down for this tour, please contact us or call us at +613 5989 7666.