Florida's largest golf destination: Streamsong Resort at Bowling Green, has announced the addition of a fourth golf course to its award-winning slew of courses.
The fourth golf course will be designed by award-winning golf architects Bill Coore and Ben Crenshaw, who designed the Red Course at Streamsong Resort. The other two courses were designed by Tom Doak (Blue) and Gill Hanse (Black). Streamsong Resort has only been in existence for ten years, but it has already developed a reputation as one of the world's best Resorts, alongside other titans including Bandon Dunes, Pinehurst, Sand Valley and Whistling Straits. 
Where is Streamsong Resort?
The famous Streamsong Golf Resort is located in Bowling Green which is a 60-minute drive southeast of Tampa on the west coast. Coming from Orlando, Streamsong Resort is a 90-minute drive southwest. The Resort is relatively new by golfing standards. Founded on the basis of great golf in an uninterrupted setting, the Streamsong Resort lies on an old oil field that was completely void of life, but it has been converted to form some of the best links golf courses in the United States with soon-to-be four golf courses, accommodations and event-hosting spaces. To complete the experience is a plethora of fantastic non-golf activities including sporting clay shooting, guided bass fishing, archery, a world-class spa complete with ward-winning dining outlets. Best suited to a multi-night stay, there is plenty to do at Streamsong Resort. The Resort has entrenched resort-golf onto the Florida landscape, and improves the significance of TPC Sawgrass and PGA National in Palm Beach.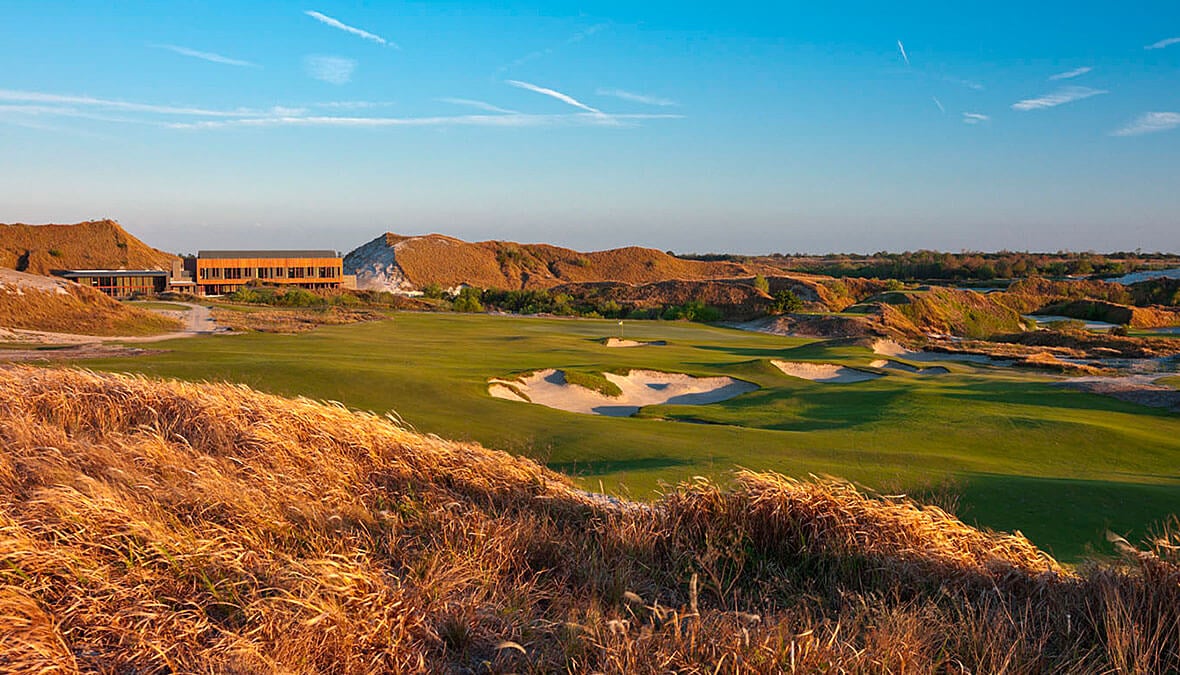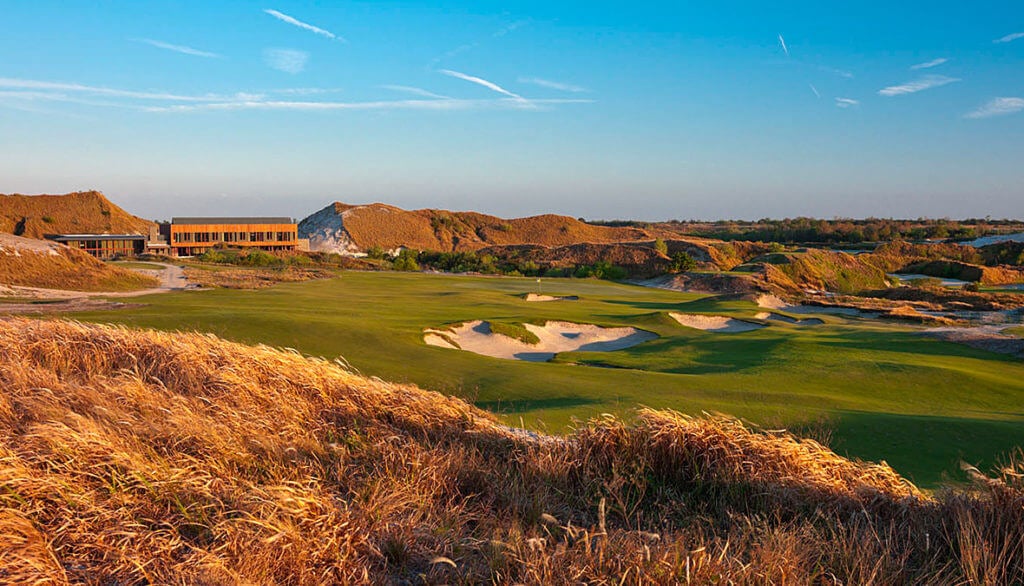 About the Fourth Course at Streamsong
Although currently nameless, The Fourth Course is "comprised of moss draped oaks, lakes and sand-based landorms, the site for the short course is dramatically gifted for golf." – Bill Coore, Architect. The new course is much shorter than the original three, having been designed so it is easily walkable and without needing a full set of clubs. The purpose being to complete a fun round of golf quicker, like Barnbougle's new Bougle Run Course in Tasmania.
The Fourth Course is located a short walk from the Lodge. Its layout comprises centuries-old native oaks, mine cuts and meandering holes along Little Payne Creek. The land is dramatically gifted for golf; the layout is predominantly a walking course with the intention of bringing golfers back to the roots of the game involving a fun walk with a light set of clubs. Comprising of a 1a six and twelve-hole loop as well as a large putting course, it features dramatic elevation changes, and a character that differs significantly from the existing Streamsong golf courses. The project was funded entirely with cash generated from Streamsong's stellar 2021 year. Occupying 100 acres within Streamsong's 16,000 acre site, The Fourth Course, when it is named, will be a highlight for visiting golfers.