FAQ's are highly sought-after for troubleshooting, specific or general information. The Voyages.golf FAQ page is the newest resource that helps
Sometimes, when you want to find information about general processes, payment information, or you want help with an issue while travelling, frequently asked questions on a website can resolve all issues without the need to talk to someone. The Voyages.golf FAQ page is built with the same layout as Events Travel's FAQ's, to streamline the process between parent and child company. We have gone even further with a built-in form that enables you to directly ask us your own questions.
FAQ Structure
To help with the nuts and bolts of what Voyages.golf does, the question structure is laid out with 'Events,' followed by 'Booking,' 'Travelling,' 'Troubleshooting', and finally 'Why Voyages.golf.' From the simple questions like 'how do you take payment', from the more in-depth questions like 'can I change my booking after it's confirmed?' we have a great range of answers to assist you. If in doubt, the 'Ask a Question' feature is available for you to contact us directly with your very own question; we aim to reply to all questions within 24 hours. Alternatively, you can call us and email us direct at any time via the contact us page.
How to find the Voyages.golf FAQ Page
Step One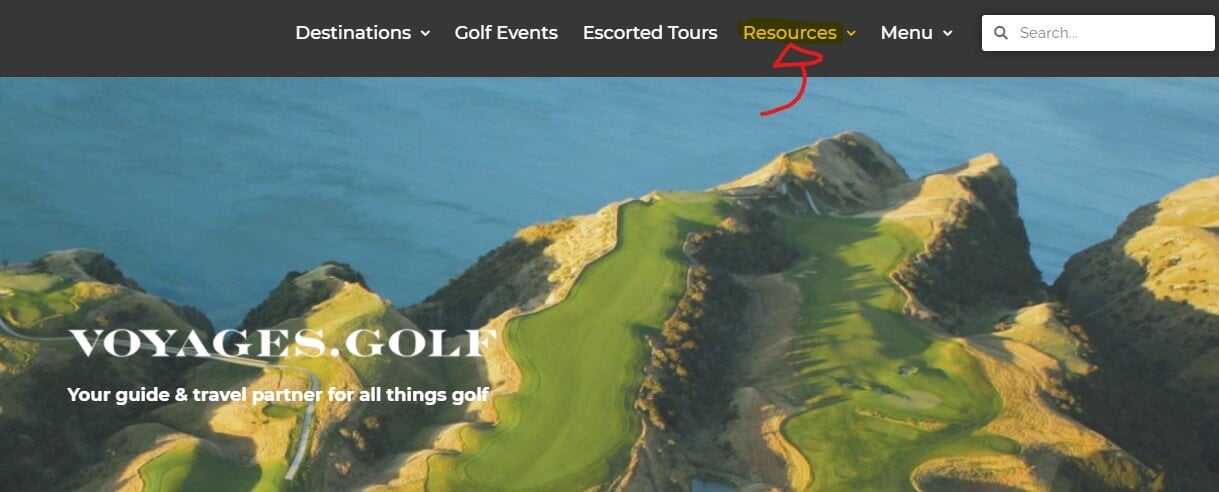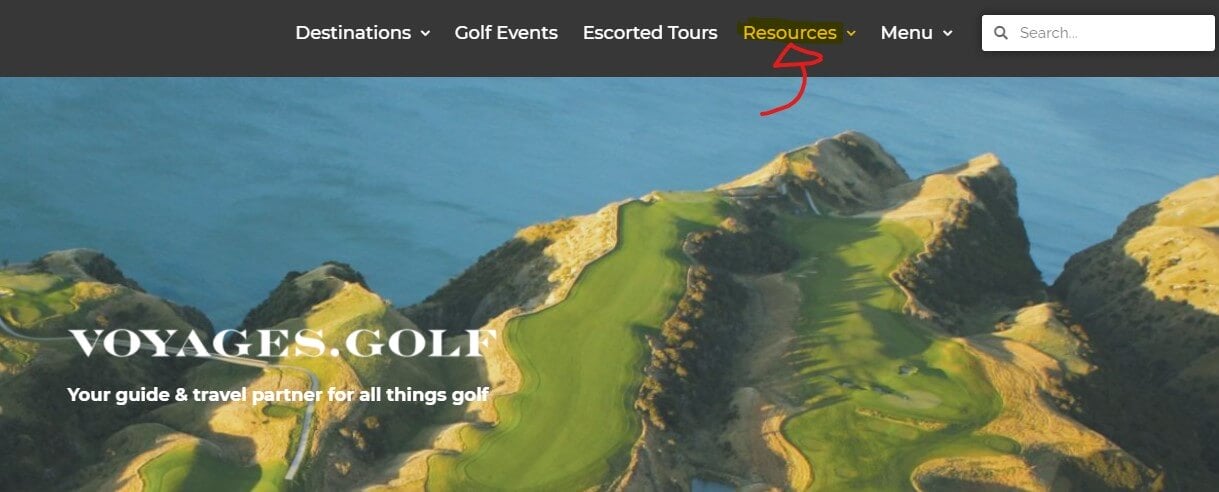 Step Two


Voyages.golf Resources
Voyages.golf remains committed to providing easy access to the world's best golf destinations. The 'Resources' section in the header of our website is an exciting place to watch as we develop more information that provides in-depth knowledge on your favourite golf destinations, as well as how to get there. If you cannot find the information you are looking for, please get in touch.