The 2020 Dubai Duty Free Irish Open will be played at Northern Ireland's Galgorm Castle Golf Club in Ballymena from 24 – 27 September.
The announcement comes after the European Tour postponed the event due to Covid-19. The tournament was initially scheduled for May 28 – 31 at Kilkenny's Mount Juliet Estate with its Jack Nicklaus-designed parkland golf course. The new date for The Irish Open falls into the vacant slot left by The Ryder Cup at Whistling Straits.
The decision to move the 2020 event to Northern Ireland was made because of the Republic of Ireland's strict Covid-19 quarantine measures. Inbound travellers to The Irish Republic must self-isolate for 14 days on arrival, and there are still bans on mass gatherings. Read more about the Irish Government's Covid-19 measures here. Moving the event to Galgorm Estate in Northern Ireland allows the European Tour to keep the event in 2020, but also for the tournament to be played. The relaxed inbound quarantine measures into the UK will enable the 2020 event to proceed, albeit without fans.
What about Mount Juliet?
The European Tour has not forgotten the stunning Nicklaus-designed golf course at Mount Juliet Estate. Planning is underway to stage The 2021 Irish Open at the Kilkenny site. The ramifications for this mean that the current host of The 2021 Irish Open, Portstewart Golf Club, will host the tournament a year later, in 2022. Here is a timeline for the next three events, provided everything runs as according to plan.
2020: Galgorm Estate – Northern Ireland
2021: Mount Juliet Estate – Kilkenny
2022: Portstewart Golf Club – Northern Ireland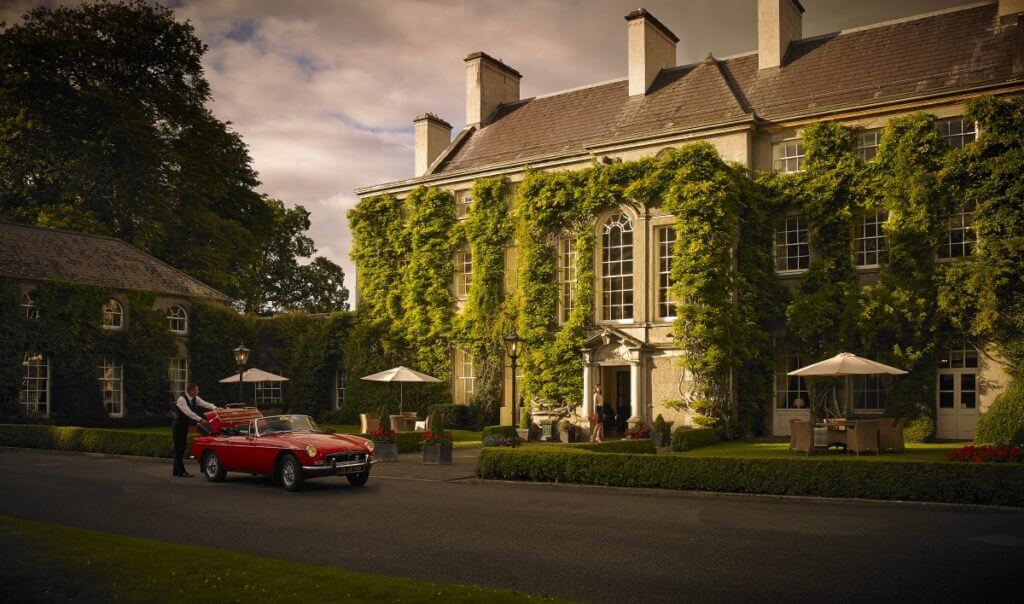 I want to Travel to The Irish Open
Contact us if you want to travel to any of the next three Irish Opens. We specialise in play-golf packages catering to solo travellers, couples, families, groups and corporate groups. If you have any travel arrangements that are affected by the rearrangement of the next three Irish Open golf tournaments, please contact us. See our latest Covid-19 announcement here.