Oakmont Country Club in the US' Eastern state of Pennsylvania, has been selected along with Merion Golf Club, as host of five more U.S. Open Championships through to 2050.
The long forecast of the U.S. Open cements certain golf venues in history due to the public knowledge of them hosting future tournaments. The USGA has scheduled no less than 18 championships through to 2050, with Oakmont Country Club and Merion Golf Club emerging as clear winners for the state of Pennsylvania. The move comes as the USGA seeks to iconize America's most storied golf destinations, announced last week. 
"Oakmont and Merion are iconic in every sense of the word – they're in rare company in golf and continue to test the best in the game," said John Bodenhamer, USGA senior managing director, Championships. "We're making history and kicking off a new era for our national championships in Pennsylvania, and we couldn't be more excited for what lies ahead."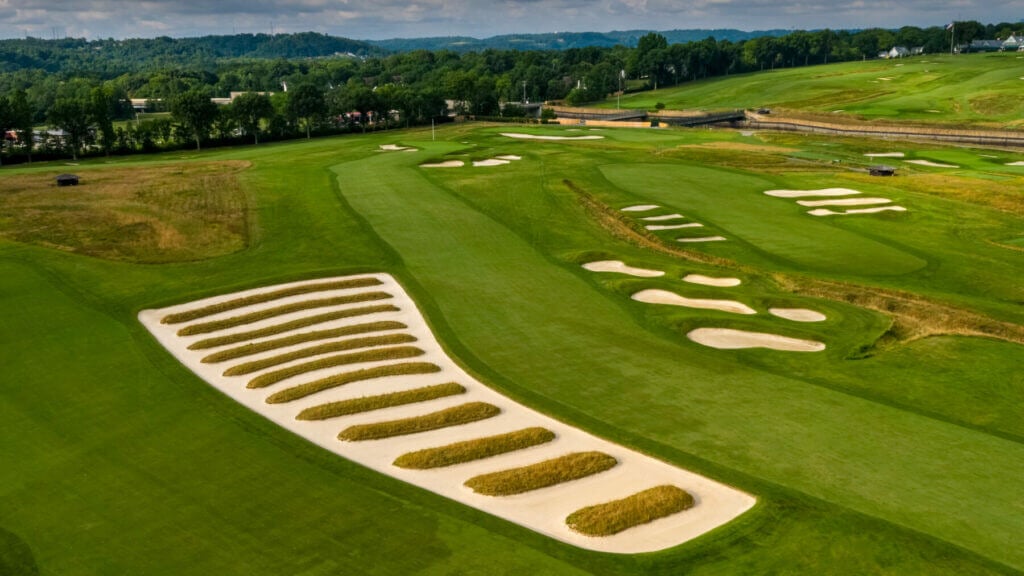 Oakmont Country club will host The U.S. Open in 2025, 2034, 2042 & 2049. It will host the Women's U.S. Open in 2028 & 2038. Oakmont is the second-designated 'anchor site' for the U.S Open, after Pinehurst Resort in North Carolina was announced the first last year. The USGA is attempting to solidify the most famous golf venues across the country to host its major championships of the future.
The decision to solidify golf clubs like Oakmont & Merion has stemmed from discussions with PGA Tour players and their preferences to win future U.S. Opens. Many players reflected on past champions winning tournament at these marquee events and pointed their preference for a continuation in these venues based on prior history and their attempt at reclaiming glory. The USGA U.S. Open courses are beginning to look like the R&A's Open Rota courses which have been played in combination for centuries.
FUTURE USGA CHAMPIONSHIPS AT OAKMONT AND MERION

| YEAR | VENUE | CHAMPIONSHIP |
| --- | --- | --- |
| 2022 | Merion Golf Club | Curtis Cup |
| 2025 | Oakmont Country Club | U.S. Open |
| 2026 | Merion Golf Club | U.S. Amateur |
| 2028 | Oakmont Country Club | U.S. Women's Open |
| 2030 | Merion Golf Club | U.S. Open |
| 2033 | Oakmont Country Club | Walker Cup |
| 2034 | Merion Golf Club | U.S. Women's Open |
| 2034 | Oakmont Country Club | U.S. Open |
| 2038 | Oakmont Country Club | U.S. Women's Open |
| 2042 | Oakmont Country Club | U.S. Open |
| 2046  | Merion Golf Club | U.S. Women's Open |
| 2046 | Oakmont Country Club | U.S. Women's Amateur |
| 2049 | Oakmont Country Club | U.S. Open |
| 2050 | Merion Golf Club | U.S. Women's Open |