Dubbed Australia's prettiest capital, Hobart on Tasmania's southeast coast is set to get a brand new links golf course at Seven Mile Beach.
Designed by Mike Clayton, Mike DeVries and Frank Pont of Clayton, Devries & Pont course architecture firm (CDP), the new 18-hole course at Seven Mile Beach is set to stun the golfing world. Piloted by Tour Pro & Tasmanian native Matthew Goggin, the new course sits amongst naturally-occuring sand dunes just back from the sea. It promises a pure links golf experience that is subject to fickle weather, reminiscent of the great links courses of Scotland and Ireland.
The new Seven Mile Beach golf course will be located just five minutes from Hobart Airport, seven minutes from Tasmania Golf Club, three minutes from Royal Hobart Golf Club, and 20 minutes from Hobart's city centre. The location of course golf course, and topography of the land, makes for some of Australia's best 72-holes of golf. the New Course is aptly named for the land on which it overlooks: "Seven Mile Beach Golf Course."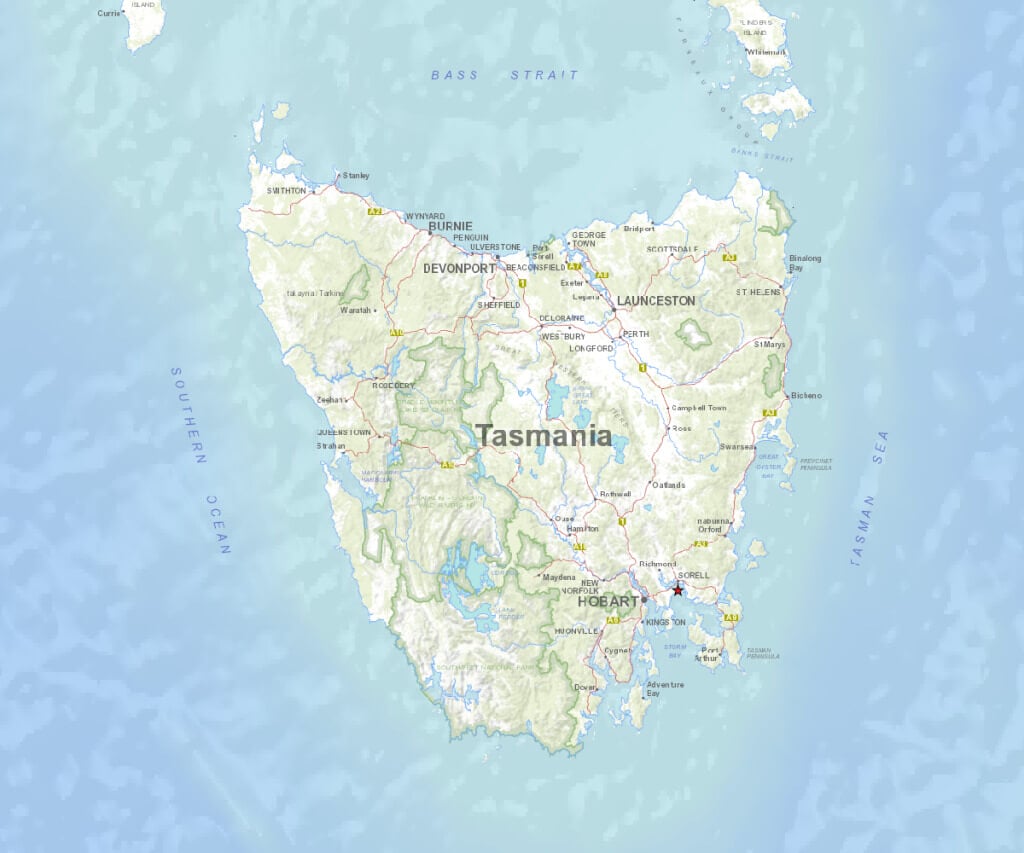 About the Land
Seven Mile Beach occupies a narrow peninsula of land that designer Mike Clayton said "might be even better than Barnbougle." The naturally occuring sand dunes are dotted with tussocks of grass in a motley amalgamation of undulating land along the entire stretch of coast. The site rests 50m from the beach & is a prime location as a natural links setting. Mike DeVries altered the layout that had been in early stages of planning for many years, by moving the Clubhouse to the north, potentially allowing for another 18-hole golf course to the north side of a lagoon, next to what is called Five Mile Beach. The provision of the land and nature of expert golf course design (DeVries designed Cape Wickham, Clayton designed Barnbougle Dunes with Tom Doak), will lead to the ideal golf course in stunning Hobart.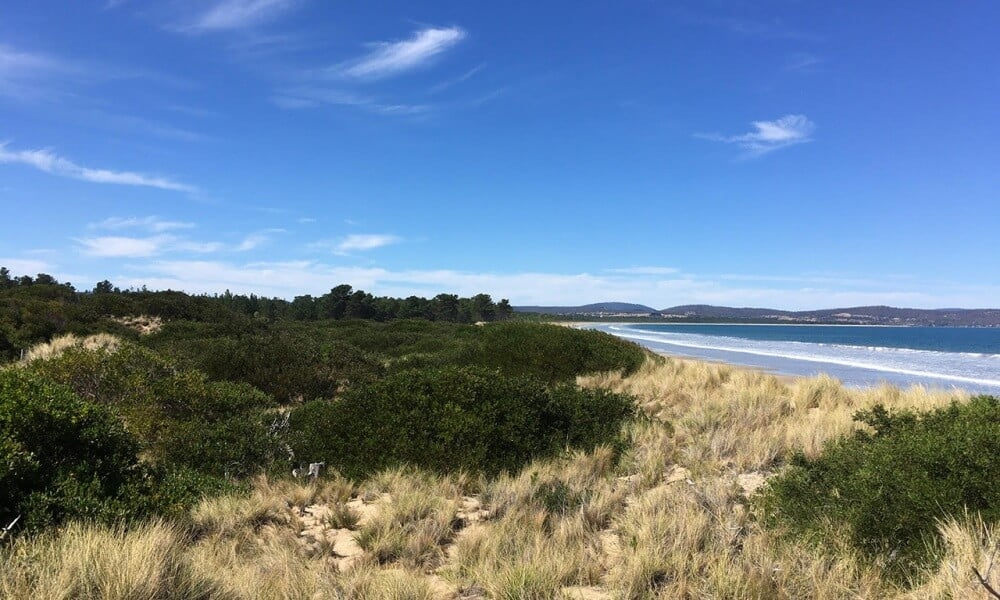 Golf in Tasmania
Tasmania's oldest golf course is Royal Hobart Golf Club, which was founded in 1916. The tiny island state is going from strength to strength as a safe destination with outstanding natural beauty, within 1 hours' plane ride from Melbourne and 2 hours from Sydney. There are three main golf destinations, all in very different locations. On King Island in Bass Strait, play Ocean Dunes golf course designed by Graeme Grant or Cape Wickham Links, designed by Mike DeVries and Darius Oliver. At Bridport on Tasmania's mainland, you have Barnbougle Resort with The Dunes course designed by Tom Doak and Mike Clayton, and The Lost Farm designed by Bill Coore & Ben Crenshaw. In the capital Hobart, there is Royal Hobart Golf Club designed by Vern Morcom and Tasmania Golf Club, designed by Al Howard & Ian Grimsey. The addition of 7 Mile Beach Golf Club to Tasmania's golf scene will lure international travellers and mainlanders in droves. Our inaugural Tasmania Golf Cruise visits all these golf courses in February 2022. There is also talk of a new golf course at Musselroe Bay on Tasmania's far northeast coast, just over one hour from Barnbougle Resort. Watch this space.