Step inside Barnbougle's newest golf addition, near Bridport on Tasmania's north coast. The 14-hole short-course opened late March 2021, much to the delight of the golf world. Expect undulating sand dunes, elevated tees and a whirlwind of links golf at the new Bougle Run Golf Course at Barnbougle.
Designed by internationally acclaimed architect Bill Coore, who also designed Cabot Cliffs, Streamsong Resort Red Course and The Lost Farm at Barnbougle. Bougle Run is a work of art, set amongst rolling sand dunes that earned its siblings The Dunes and The Lost Farm a place amongst Australia's top golf courses, and indeed The World Top 100 Courses.
Bougle Run Golf Course consists of twelve par-3's and two short par-4's. The short course is situated between The Lost Farm's front and back nine, next to Anderson's Bay. The golf course is designed to challenge, excite and test golfers of all abilities while maintaining an exhilarating venture into wild links golf.
Bougle Run adds another 14-hole jewel upon the 36-hole jewelled crown that comprises Barnbougle. A round can be completed in just 90 minutes; it offers visiting golfers the perfect warm-up prior to a round on another course, or a way to settle bets after playing The Dunes or The Lost Farm.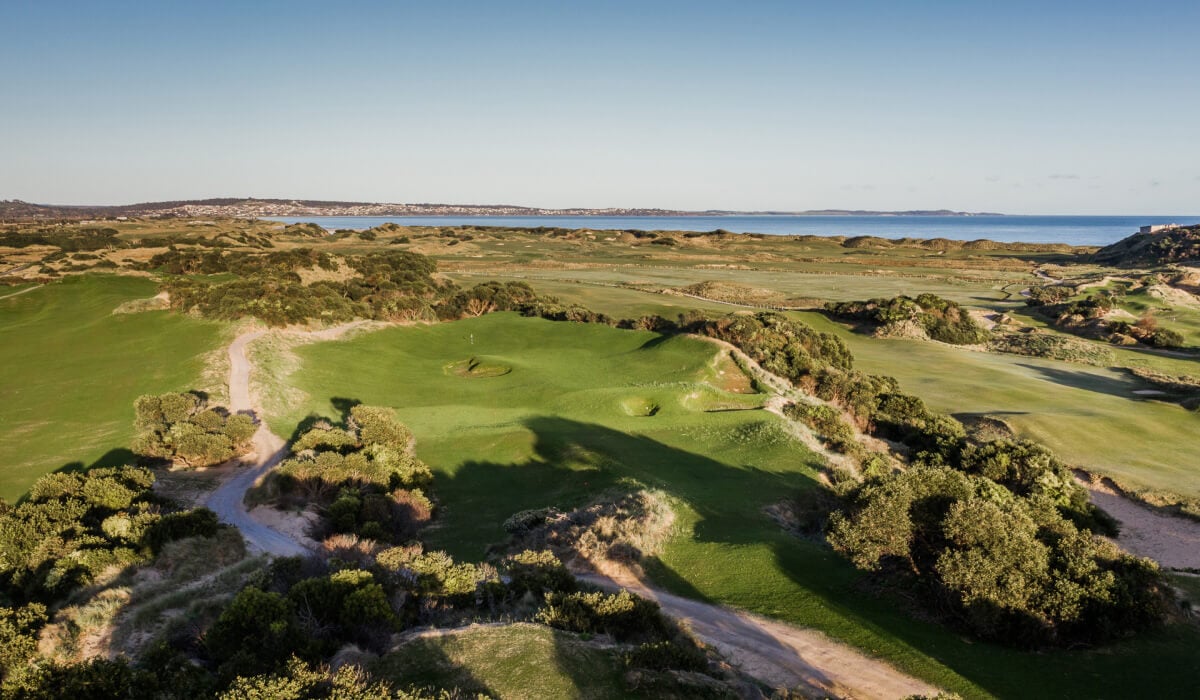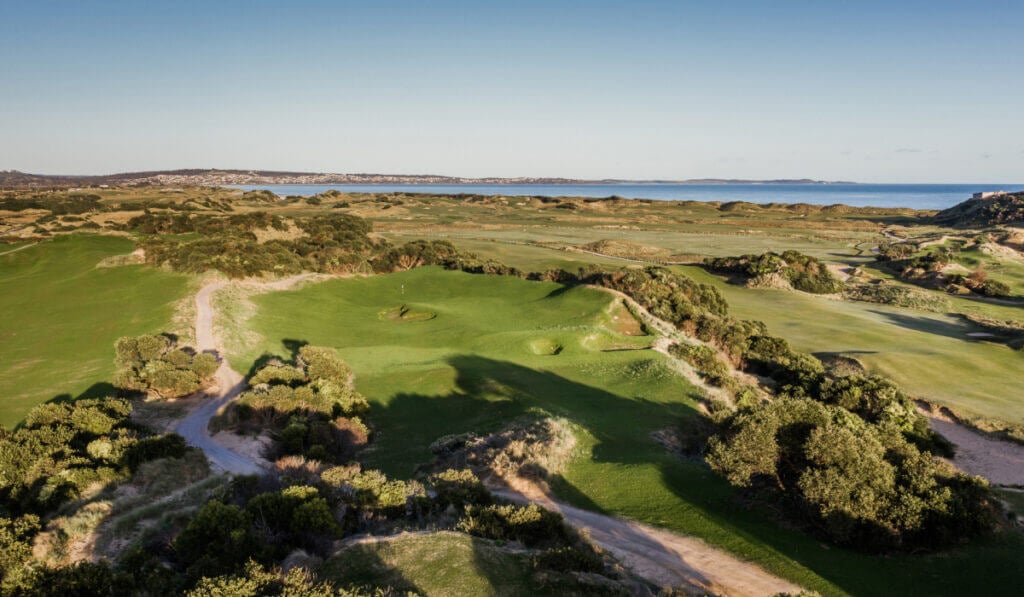 Barnbougle is already a household name in the world of golf, akin to the USA's Bandon Dunes Resort, UK's Belfry Resort, or Spain's PGA Catalunya Resort. Australia's golf scene has been dramatically enhanced by a small par-44 course designed by Bill Coore of Coore & Crenshaw design.
How to Play Bougle Run
A round at Bougle Run takes 1.5 hours across twelve par-3's and two par-4's. The best way to experience a day at Barnbougle is to warm up on the world-class practice facilities, play 18-holes on either The Dunes or The Lost Farm, before finishing with a round to settle scores on the new Bougle Run Golf Course. Don't forget to stop off at the Clubhouse for a meal or two throughout your visit. To complete the stay, we recommend staying overnight and playing another 18-holes the next day, whilst non-golfers can find endless luxury within Barnbougle's luxury spa.
Experience the Fun at Bougle Run
Aside from undulating greens and challenging terrain, Bougle Run offers golfers an exhilarating round that is best experienced in conjunction with 18-holes at either of the other two courses. Group sizes will be as large as you wish, and there will be no hole indexes. Competitive types must negotiate strokes or their own style of play, whilst beginners will enjoy use of various tee options.
Golfers playing off the back tees will enjoy tight openings between greenside bunkers and elevated greens which demand precision off the tees. The fourth and eighth holes at Bougle Run comprise the only par-4's on the course: both feature a theatre whereby elevated tees look out over a traverse, greenside bunkers and elevated greens that are daunting in the fierce winds that rock the north coast of Tasmania.
Barnbougle's newest addition offers visitors endless amounts of fun. Contact us to experience stay-and-play packages including golf, breakfast, spa and transport at the world-class Barnbougle Resort. Discover all that Tasmania has to offer with Voyages.golf.Contact Us