The prestigious golf tournament The Presidents Cup has announced its future host venues through to 2026. Recently it announced the 2024 edition at Royal Montreal Golf Club in Quebec, Canada.
In 2026, the Presidents Cup will return to the United States' state of Illinois, with Medinah Country Club being the host venue. Medinah is the fifth different venue in the United States to host the Presidents Cup, though it is no stranger to big tournaments, having previously hosted the 2019 BWM Championship, 2012 Ryder Cup, two PGA Championships, three U.S. Opens, the 1988 U.S. Senior Open, three Western Opens (BMW Championship), and a spate of other golf tournaments.
The biennial event was most recently played at Royal Melbourne Golf Club in Australia's southerly state of Victoria in 2019, which drew huge crowds for the four-day event and marked the third time the Presidents Cup was brought to its southern-most venue.
Presidents Cup Format
The Presidents Cup format follows the Ryder Cup golf tournament in that it is played biennially, and consists of two teams of 12 players per side. Each team has a captain who chooses the pairs in the doubles events. Play consists of both alternate shot and best-ball formats, known as 'foursome' and 'fourball' respectively. Each match is worth one point with a half-point awarded to each team in the event of a halved match. The final day consists of 12 singles matches.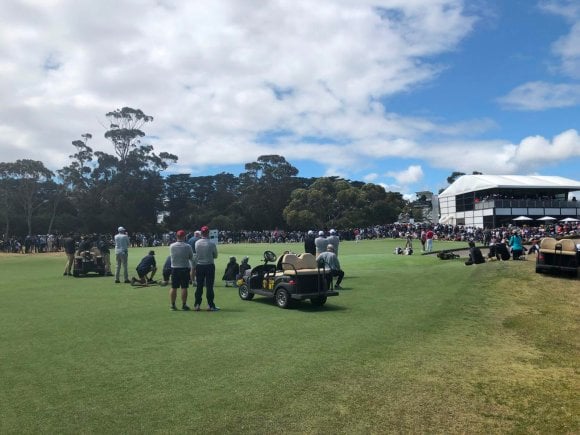 History
Originally, play was over three days, although it was extended in 2000 to four days, played from Thursday to Sunday. The event is held in the second half of the year, although dates have changed historically between the months. The 2019 Presidents Cup was played in December, while the 2022 Presidents Cup will be played in September due to the delay caused by Covid-19. The Presidents Cup Venues are hosted by golf clubs across North America and the rest of the world minus Europe, with notable venues including South Africa, South Korea and Australia.
The Presidents Cup has undergone many changes since its inauguration in 1994, although its biggest difference to the Ryder Cup is that the team versing USA is made up of the best players from the world minus Europe, while the Ryder Cup is Team Europe vs Team USA. There is no prize money awarded at the Presidents Cup; proceeds are distributed to charities nominated by participants.