The Tieke Golf Estate is a premier golf destination located in the beautiful country of New Zealand. It boasts an 18-hole championship golf course and a range of luxurious amenities, making it a must-visit for golf enthusiasts.
The Golf Estate boasts an 18-hole championship golf course designed to challenge golfers of all skill levels, with bunkers, water hazards, and strategically placed trees that require precision shots. Course architects Phil Tataurangi and Brett Thomson created this environmentally-friendly course with a links feel but modern features such as water hazards and trees bring it into the 21st century.
Once you arrive at the Tieke Golf Estate, you'll be greeted with a breathtaking view of the course and the surrounding countryside. The course itself is designed to challenge golfers of all skill levels, with plenty of bunkers, water hazards, and strategically placed trees. The greens are immaculately maintained, providing a true test of putting skill. Australian Golf Digest rates Tieke as New Zealand's 19th-best golf course after a year from opening.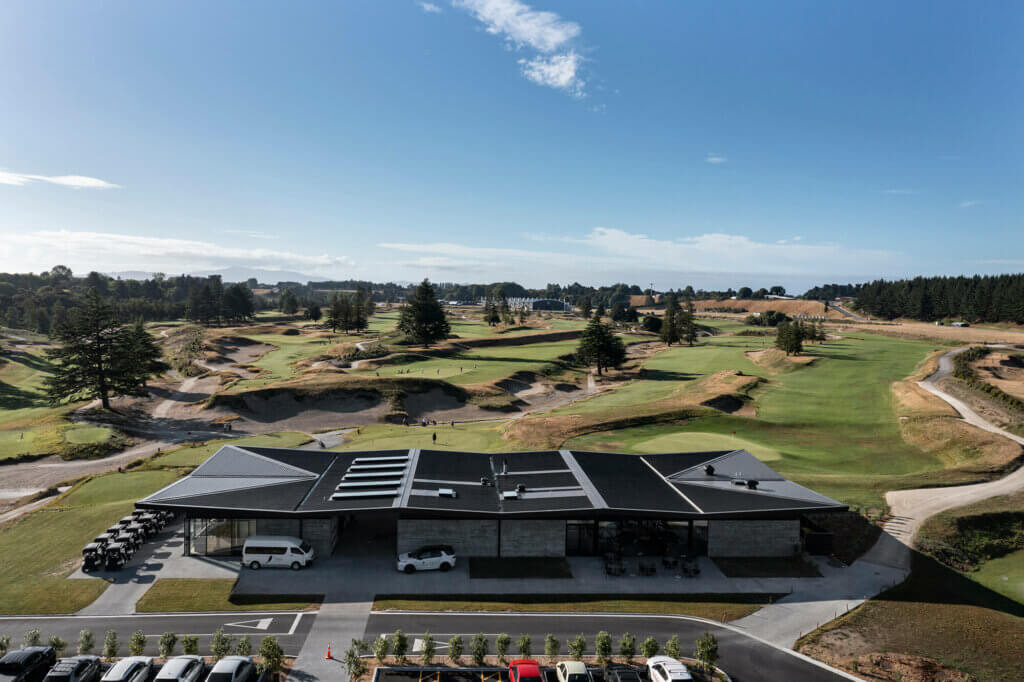 The Estate lies near the town of Hamilton, halfway between Auckland and Lake Taupo. To split the drive in half, we recommend stopping for the night at Hamilton, there is plenty to see and do other than enjoy a round at Tieke Estate. Those taking the trip from Auckland can enjoy a warm-up at Tieke before tackling The Kinloch Club or Wairakei Sanctuary near Lake Taupo, though Tieke Estate is no walk in the park. If driving from Cape Kidnappers or Lake Taupo, one should stop at Tieke Estate for a round before proceeding to Auckland and Windross Farm or Titirangi.
How to get there
Getting to the Tieke Golf Estate is relatively easy, thanks to the region's well-developed transportation infrastructure. If you're arriving by air, the nearest airport is Wellington International Airport, which is approximately an hour's drive away. You can either rent a car or take a taxi to get to the estate, which is located in the Wairarapa region of the North Island. If you prefer to travel by train, the nearest railway station is Featherston, which is located about 10 minutes away from the estate. From there, you can take a taxi or shuttle to the golf course. If you're driving, the estate is easily accessible from State Highway 2, which runs through the Wairarapa region.
How can I play?
Voyages.golf is pleased to offer travel packages to New Zealand that include golf at Tieke Estate. Further, we offer accommodation, flights, rental vehicles and the protection of booking through a registered company. Contact us now to find out more information.