Victorian design firm OCM (Geoff Ogilvy, Michael Cocking, Ashley Mead) have announced their leadership role in the development of Hobart's newest golf course: Arm End.
From achieving a planning permit in 2015 to a change of golf course designers, the Arm End Golf Course located on the Southern tip of South Arm on the Derwent River looked almost like it was going to fail until early 2023 when OCM announced they had replaced the original designers Neil Crafter & Paul Mogford as the leading architects spearheading the project. The site lies on culturally significant Aboriginal Land so the proposal for a golf course has taken into consideration how best the site can preserve its heritage whilst boosting tourism beyond golf.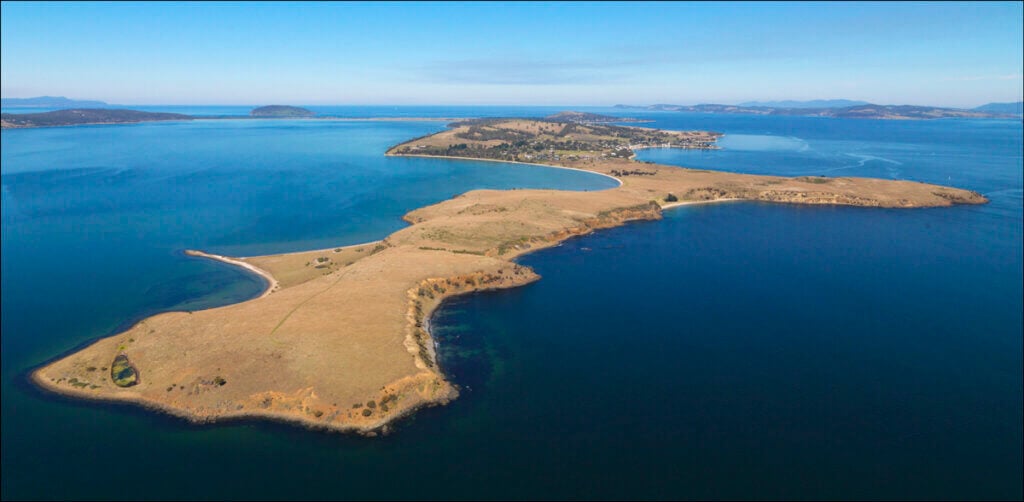 Located on the tip of the South Arm peninsula near a small town called Opossum Bay, the proposed Arm End Golf Course is surrounded by water on three sides. As the crow flies, Hobart is less than 10km from the site and you can see it from the suburb of Sandy Bay, but travelling there involves a 50-minute (45km) drive from Hobart, over the Tasman Bridge and down South Arm to reach the site. *Editor's note: "We'd like to see a ferry service directly from Constitution Dock to Arm End for golfers to enjoy a full day on the links accessed by the Derwent river; subject to construction of a jetty."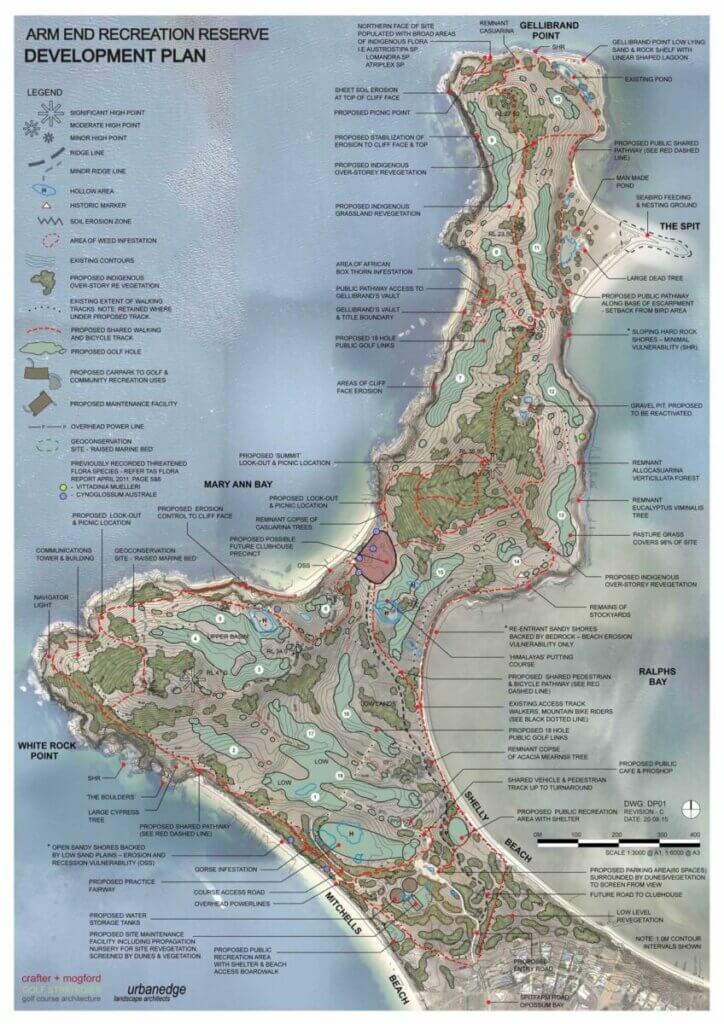 The local Clarence City council approved water access to the site by a 14km pipe under the Derwent River to feed irrigation to the course. This decision was not without controversy: Tasmanian Conservation Trust CEO Peter McGlone has challenged the decision, despite work has commenced to remove harmful weeds in a sign that course development is not far away. Clarence City Council Mayor Brendan Blomeley said 'This, along with the Seven Mile Golf Course will put our city on the golfing tourism map, bringing people from across the world to our shores.'
One of Voyages.golf's founders (Gayle Hedley, formerly Everett), grew up on the shores of Sandy Bay and is excited to see how the development of new golf courses in Hobart is assisting the development of Australia's southern-most capital. There are currently three new 18-hole golf courses in development: 7 Mile Beach is expected to open early 2024, 5 Mile Beach is in the planning stages and Arm End's construction is slowly marching to fruition. For three new golf courses to arrive in the next five years is monumental for Hobart which already has long-standing courses such as Tasmania and Royal Hobart dominating the scene.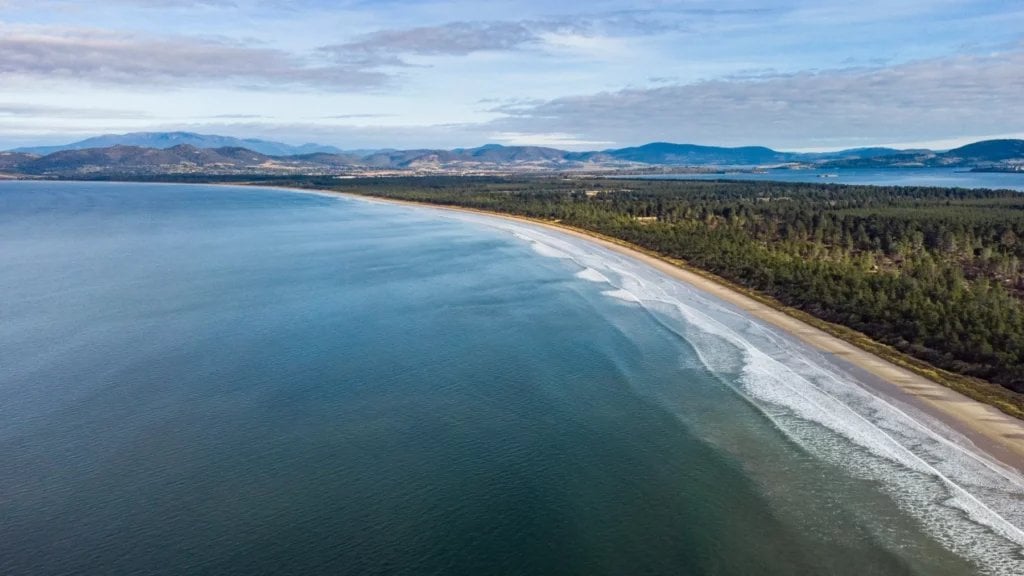 For Arm End Golf Course to gain the permits for construction in 2015 and works commencing late 2022 and by early 2023, OCM to announce they are spearheading the design leads to massive news for this golf courses' development. Geoff Ogilvy from OCM mentioned that the Arm End Site is 'without doubt one of the most dramatic sites for golf and one of the greatest opportunities for golf tourism we have ever come across.' Tasmania's shores are most known for King Island's Cape Wickham and Ocean Dunes golf courses, as well as Bridport's Barnbougle Dunes and Lost Farm golf courses. This new course near the capital city foreshadows a massive boost to tourism for Hobart and its surrounds. The developers understand that 'rather than just appealing to die hard golfers willing to travel to the ends of the earth to find the next great course…. opens up a whole other market, including those who may want to see some non-golf attractions or perhaps combine a family holiday with a round or two."
Hobart certainly offers non-golfers the ideal base to visit with their golfing partners. Activities consist of eating at the famous Agrarian Kitchen, visiting Salamanca Market on a Saturday, enjoying a winery visit to Pooley Winery, or visiting David Walsh's MONA (Museum of New & Old Art), or even enjoying a day-trip to Bruny Island with Pennicotts' Wilderness Tours.'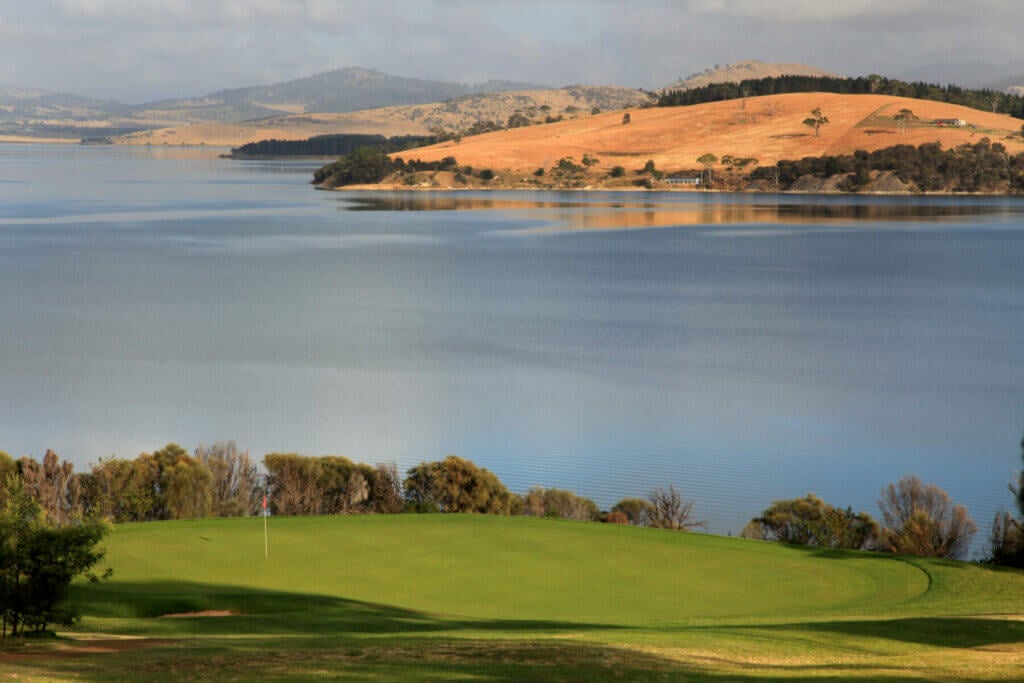 Hobart's hotel scene is also on the rise with a selection of fantastic options to choose from. Those on budget might consider staying at Wrest Point or the Best Western. For the mid-range travellers, one may visit the Crowne Plaza Hotel, Movenpick or the Vibe Hotel. For luxury travellers, the brand new Tasman Hotel is the pick of the bunch, but you might also consider MACq 01 Hotel or the Henry Jones Art Hotel for variety. One doesn't have to wander far to find world-class food; Salamanca Place is awash with gastronomic delights.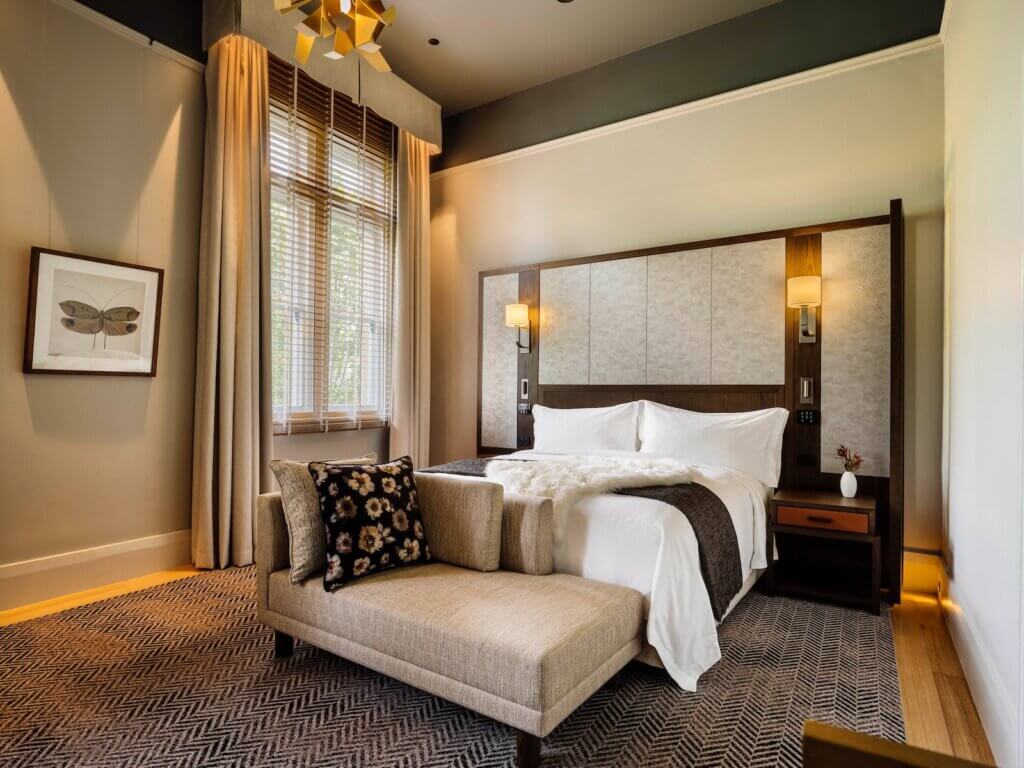 The development of these golf courses intertwines so well with Hobart's up-and-coming hospitality scene that has transformed the city from a quiet seaside capital to a renowned destination for golfers and non-golfers to enjoy with Melbourne just an hours' flight away.